Joe Dick's got grandkids
And this amuses me far more than it should.
So to, uh, backtrack a bit, Annabel Hanby (daughter of Joe Dick and Lucy Hanby, raised by Duck MacDonald and Dan Jarvis) and Alec Fraser (son of Benton Fraser and Victoria Metcalf) fell in love as teenagers, went to college together, and ended up
getting married
in their senior year. Alec graduated before Annabel
and promptly shot to the top of his chosen career path, just like his dad.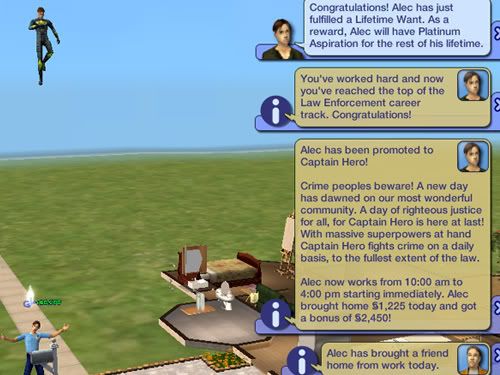 Annabel moved in with Alec as soon as she graduated, and not a moment too soon.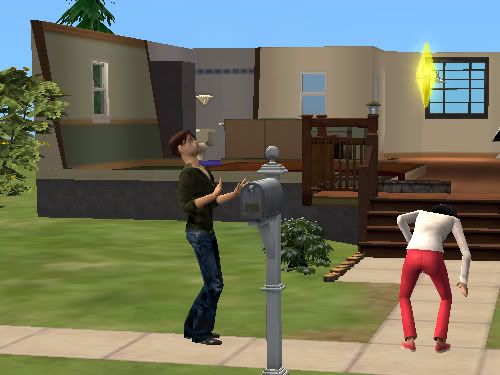 It's a girl! Joe Dick's first grandchild! They named her Sarah.
Sarah had barely grown up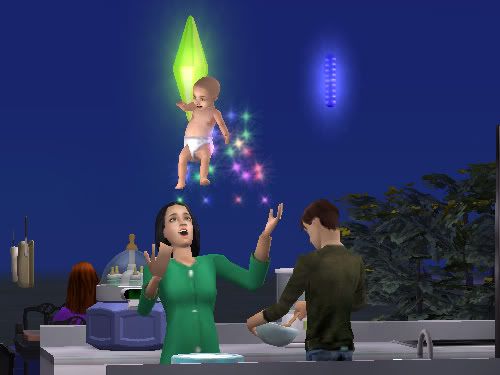 when Annabel had their second baby, Simon.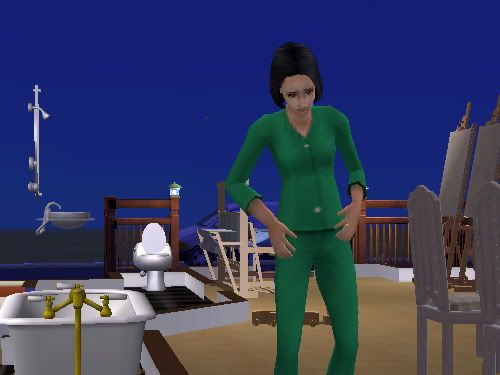 They hopped right back into bed and before Gavin even had a chance to grow up, Annabel had another baby!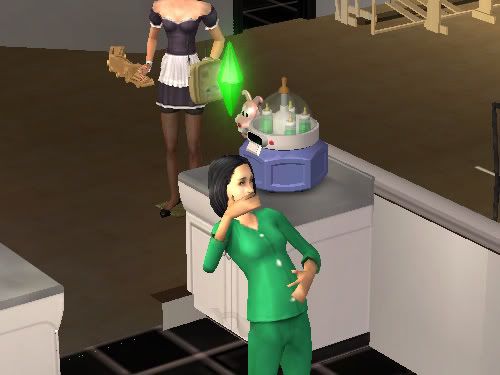 It was another boy, Gavin. We were pretty happy with how cute these kids were!
Joe Dick! Three grandkids!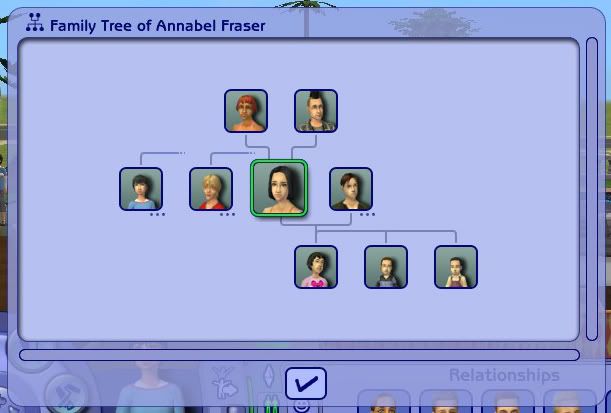 We found a drum set on MTS2. The boys wouldn't stay away from it. Ah ha ha ha! (Simon has brown hair, Gavin has black hair.)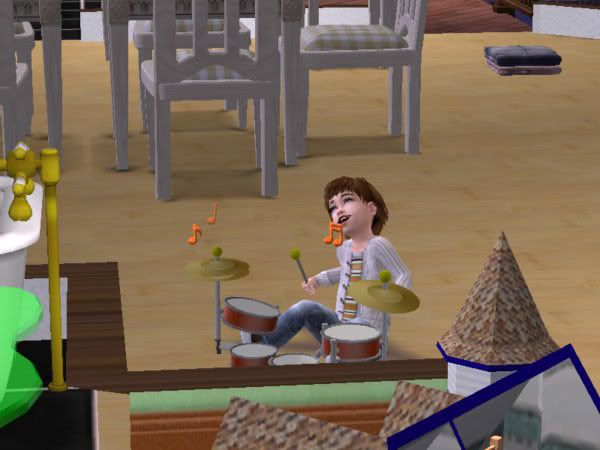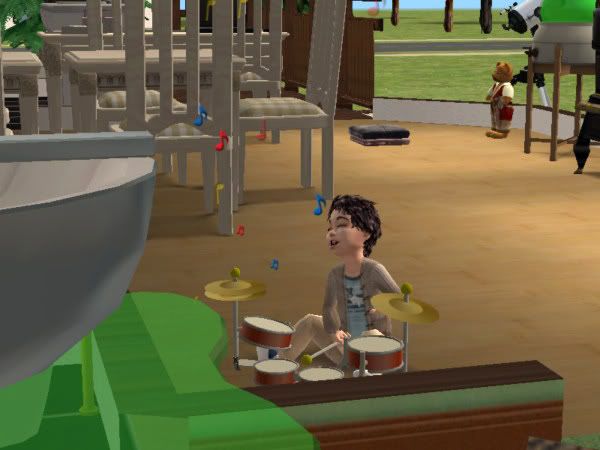 Here's the happy family all studying together. Hee! Alec and Annabel are both Knowledge Sims.
Here's Sarah as a teenager. She's so pretty.